EMS Outfielder Web is a hosted ePCR software solution for collecting patient care and billing information in the field.
Collect Complete and Compliant ePCR Data
NEMSIS v3.4.0 compliant
CEMSIS compliant
HIPAA compliant
Runs on PCs, Macs, iPads, and more!
Crew information
Dispatch data
Mileage data
Geographic data
First Responder data
Ambulance Provider and related times data
Patient billing information
Field clinical impression data
Utstein cardiac data
Medical assessment and injury data per body region
Patient information
Patient care data including medications, procedures, doses, routes, locations, attempts, vitals, and more
Transport and transfer of care data
Supplies used data
Patient and call narrative
Insurance payment authorization and signatures
Refusal of service information and signatures
Ensure Patient Care Record Completeness
EMS Outfielder Web lets system administrators configure which fields are required for PCR completeness. Users are notified when required fields aren't complete, and PCRs print with the word "DRAFT" until they are complete.
Generate Patient Care Reports and Forms
EMS Outfielder Web allows you to generate Patient Care Reports, Insurance Authorization Forms, Supply Reports and more! A reporting module for handling in-depth data analysis and QI/QA reporting is also in development. All reports can be printed, faxed or emailed as encrypted attachments.

At Inspironix, we specialize in software customization to meet the unique needs of each of our clients. If EMS Outfielder Web does not already contain the report you need, let us know, we can build it!
Save Time
Touchscreen-friendly pick-lists facilitate fast, easy data entry
Automatic recall of patient information, great for frequent patients
Ability to turn off fields
Ability to set default values for fields, such as Ambulance Provider, that will be the same for most calls
Ambulance Provider times are provided for quick reference on the Care Data page
Supplies automatically filled in after a procedure or medication is entered
Manage Your Personnel Data
EMS Outfielder Web allows you to store detailed information about your personnel including their certifications, classes, and negative certification actions (actions that could cause suspension of certification).
Ensure Data Security and Integrity
EMS Outfielder Web is password protected with 16 possible user access level configurations. Additionally, it comes with the following features that help ensure your data is always safe and secure:
256 bit AES encrypted data exports for enhanced security.
Configurable Automatic Non-activity Logoff feature
Logging of all patient care record create, look, modify, and delete activity
Automatic saving of data during the data entry process
Data validation during the data entry process
Saving to your local machine during periods when you don't have access to the internet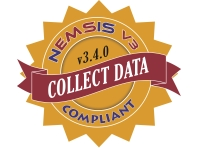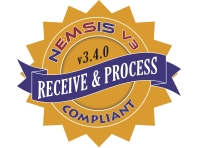 0
stars based on
0
reviews